Search on our website
You will get results from blog posts, products, etc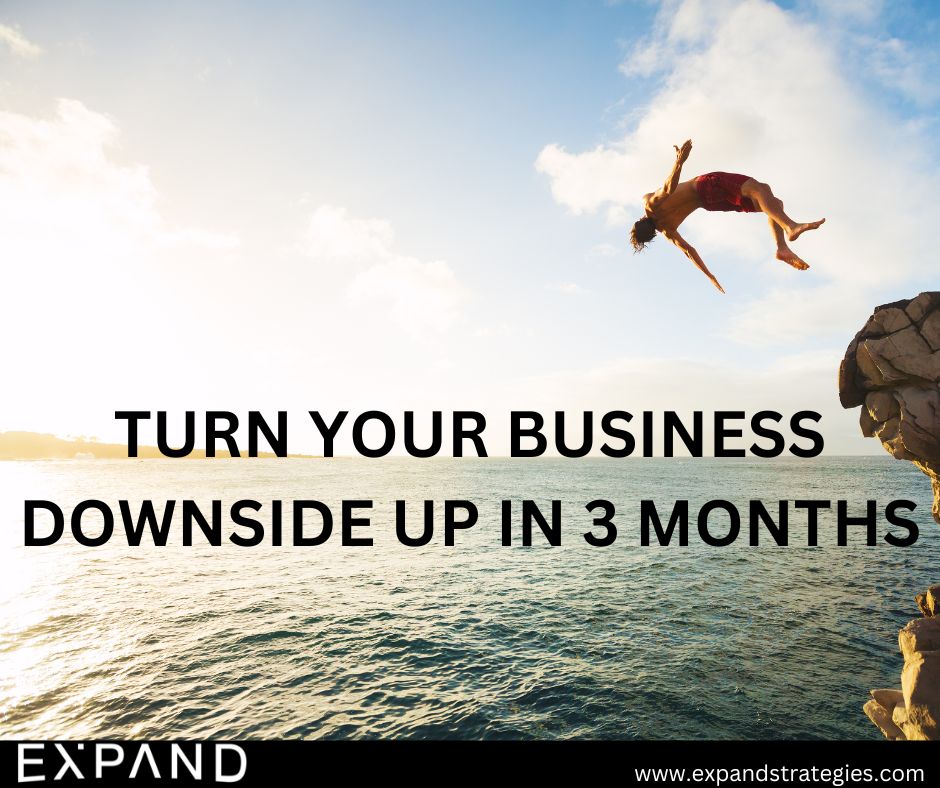 Turn your business around
With my 3-month turnaround program, you'll get the expertise and support you need to get your business achieving more you can ever imagine. I'll work with you to identify the core problems, develop a plan of action, and implement the changes necessary to achieve your goals. Note that this is an intensive program that needs high commitment.
Expand Retirement Solutions
Our mission is to provide strategies and solutions for a respectable and fair retirement for all social classes. Keeping mind that Retirement is a process & plan including business, investments, real estate, health, network, mindset & facilities.



From generation to generation
As you become more successful, you will acquire more profits, assets and wealth. The family will also enjoy a better standard of living. However, the main issue will be how to transfer that wealth from generation to generation, optimize investments, save taxes, and ensure a proper succession planning for the business while keeping its core values and culture.
Our role will be to valuate the wealth of the family, assess the next generation's ability to run the business, manage the assets, and structure the best trust and decision making process in order to ensure a fair distribution among family members based on their profiles, skills and engagement.
Having updated balance sheets, income statements and administrative documents/tasks always processed on time is a key challenge that must be well managed among all related professionals and authorities.


From one stage to another
Businesses are born to expand. Whether you are small, medium large or very large, there's always a next step. This is why we exist. We need to assess, plan, implement, strategize and most importantly measure every part of the process...
Challenges will always be there. You must do something about it because there's always inflation, competition and continuous internal and external pressures.
Opportunities are there, it is up to us to join hands, explore those opportunities to the maximum, expand and make a difference.


From standard wealth to high net worth
Every successful person expands the business and the wealth. We help them analyse their personal balance sheet, income statement and valuate their net worth. Then we work on a tailor-made strategy to get the best out of their investments, whether in business, properties or financial solutions.
There's no strategy that fits all; that's why we must align every step with your risk profile, your goals and your priorities. Keep in mind that the strategy must be updated every single year because the world is changing very fast and must adapt your strategy accordingly.


From market share to market dominance
Growing the market share is a continuous challenge for solid companies. The next step is not only to be well positioned in the market but also to move up in the ranking and ultimately dominate the market.
Our role is to guide the business to stabilize its positioning in the market, set an ultimate growth strategy to lead the market, neutralize the competition and start expanding to new territories for hedging its local risks and optimizing its return on investments.
Sometimes companies are ready for making a global difference but they get busy in the daily operations and challenges. Don't just think of opportunity cost, think of opportunity gains and market leadership.


From strategy to dashboard
Strategy automation is the key to measure and enhance the operation. The first step is to go digital and then automation will be the next natural move in order to collect data, analyse it and make wiser decisions.
Our role will be to document the workflow, spot the bottlenecks, provide recommendations, implement the needed ERP – Enterprise Resource Planner and customize all the needed modules to go 100% paperless.
Each decision maker will enjoy his/her own customized dashboard and business becomes more joyful and more transparent while keeping tight control; without needing to micro-manage on daily basis. Now you can drive your business like you drive your car...


From red to blue ocean
Maturing in a local market is good but what would be great is to move you to a totally different ocean.
You must move from the red ocean: more competition, less profit margins, to the blue ocean, where we can help you launch new products, penetrate new markets and differentiate yourself from the competitors.
Let's help you assess your key strengths and implement a new strategy to help you stand out of the crown and expand to a new level.


From external training workshops to internal training academies
The more companies grow the more training they need and the more standardization is crucial to unify the flow of information and the equal opportunities among all team members.
Our role is to save companies external training costs and also avoid the conflict between different methodologies coming from the trainers' diverse backgrounds. We structure the training manuals and booklets, produce high end videos, create testing and assignments and train internal trainers to deliver the workshops in house following standardized presentations.
The higher the employee turnover the more internal training academies are needed. The pipeline from recruitment to retention will be optimized and well measured through integrated HR modules within the customized ERP – Enterprise Resource Planner.


From large to very large business
A large company is considered lucky to have passed the grey zone. It's big, solid, has a lot of resources but the main challenge remains in having the right system.
Our role is to make a complete business assessment to identify all the pillars for growth. Then an operational plan is needed to identify the next strategic direction for the company: diversification, assets acquisition, strategic alliances, global expansion, etc.
Headhunting people from different companies can play as a quick fix but having a unified system and culture will be the key to success. Key performance indicators must be well defined and measured and instant dashboards are golden recipes for sharp decision making.


From idea to business
Almost every person has hundreds of ideas. If only one of them gets well planned and implemented, it could be the next big thing.
Our role is to brainstorm those ideas, evaluate them and assess their readiness to be born.
The next step will be to write a solid strategy and help you implementing it. This will include all the steps needed from protecting your trademark, registering your business, getting all the expert advice regarding business, financial, legal, taxation and marketing direction.
Which idea is the best idea? The one you plan and implement with full passion! Let's get you started!


EXPAND EXTREME
Only 1% of businesses go to the EXTREME.
Is your business one of them?
Having a sharp eye on the future and effectively notching up your return on investment, EXPAND Extreme uplifts your performance by:

1. Putting through a detailed and objective business assessment.
2. Planning for the next strategic moves.
3. Following up and auditing the implementation of 8 sustainable and profitable goals that you should aim at in order to expand:
Local, regional, and international expansion of branches and points of sale
Granting franchise
The introduction of new products and services
The adaptation and integration of new digital technologies
Creating job opportunities thus creating social impact
The expansion of consultative sales teams
The execution of CSR-Corporate Social Responsibility- to give back to the community
Preparations for business succession to hand the business on to the next generation
The commitment is for 5 goals over 5 years
Click here to schedule your session and discover more about Expand EXTREME.


Succession planning
Is it time to move on and leave the business to the next generation?

Here are some essentials you need to keep in mind:
Process: Take one step at a time just as you would when repotting a plant.
Identity and Values: Trust the traditional tools, keep your values well preserved, and stay loyal to your roots.
Research: Study your space and make sure it's suitable to continue.
Market: Make sure your soil is well-suited and that new markets are open and ready for the old concept.
Training: Remember to add a dose of support when needed.
Sales & Positive Cash Flow: Take care of it and nourish it regularly to make sure you're getting the best results.
Uniform Work Ethic: When handing it over to the new generation, choose the one who would care for it with the same passion and responsibility as you would.
As you nurture it, your business will blossom and branch out while it digs its roots deeper and become more resilient than ever before.
Contact us to discuss how to create the best succession plan for your business.
Training & Development
Whether you want to improve on a personal level or you want your team to stay updated, our training programs will help you make sense of the latest practices. Our programs are mainly focused on:
Personal Development: to empower yourself and handle difficult situations
Sales: your main source of income
Management: all the skills needed to run and Expand a business
Business planning: a strategy that is aligned with all departments
Business development: key elements to take your business to the next level
Staff: soft skills needed for your staff to stay updated in today's competitive world
Attendees could be assessed before and after the workshop to track productivity. We always make sure that the workshops are results oriented.
We deliver workshops and create complete library material in English, Arabic and French.


Sales team development
Companies are generally downsizing but they keep investing in their sales force. Why?
Sales is the heart of the company. No sales means no business at all.
No matter how much you cut costs, the business won't sustain itself if you don't sell enough.
Salespeople are not born, we parent them.
Investing in your sales team ensures the highest return on investment.
The world is going digital. The sales process is continually changing. Consumer behavior has shifted. Every company needs a sales team that can face the market transformation.


Management support & follow up
Building a business is similar to building a home in so many ways:
- Location: To build a permanent home, you first need to invest in solid research to ensure finding the most suitable spot.
- Blueprint: You sketch the design, colors, and general branding to set your image.
- Plan: You create a plan to guide you through the steps you need to take as you start building and paving the way towards your goals.
- Experts: You look for the people you know will make your business bloom. Make sure you lead the way whenever construction reaches a halt. It is yours after all.
- Fairness: If this business includes more than one partner, make sure to involve them in the decision making process. It's all about common ground.
- Foundation: You have to make sure you have rock-hard foundations, as they'll hold your business forever. For this to happen, you need the right infrastructure: HR, Finance, Sales, Marketing, and Project Management.

Whether you travel a lot or you are too busy running the show, our job is to follow up on all the essential functions of the business and make sure productivity is always at its best.

Building a business requires your lifelong commitment, just like building your dream house.


Strategic planning
You might have the capital, the idea, and the potential, but an accurate feasibility study or business plan will guide you as you put your concept into action.
We structure your business plan wisely, study your market accurately, and assist you while you implement it.
Business plans can have multiple functions:
- Requesting bank facilities
- Acquiring investors
- Buying/selling franchises
- NGO funding
- Family business succession planning
- Restructuring the business model
A strategic business plan is a must. Even if you lose your way, you would have a concrete plan to get back to.


Investment opportunities
The main categories available are solid options related to business opportunities, real estate or financial planning.
Whether looking to expand your own business, buy a franchise or invest in interesting ventures, we have good solutions to discuss.
Real estate opportunities could also be a solid option to invest, flip or think long term rental returns.
Mutual funds in different countries, multiple industries and international credible companies available to ensure a more decent future.
Click here to better understand your investment profile.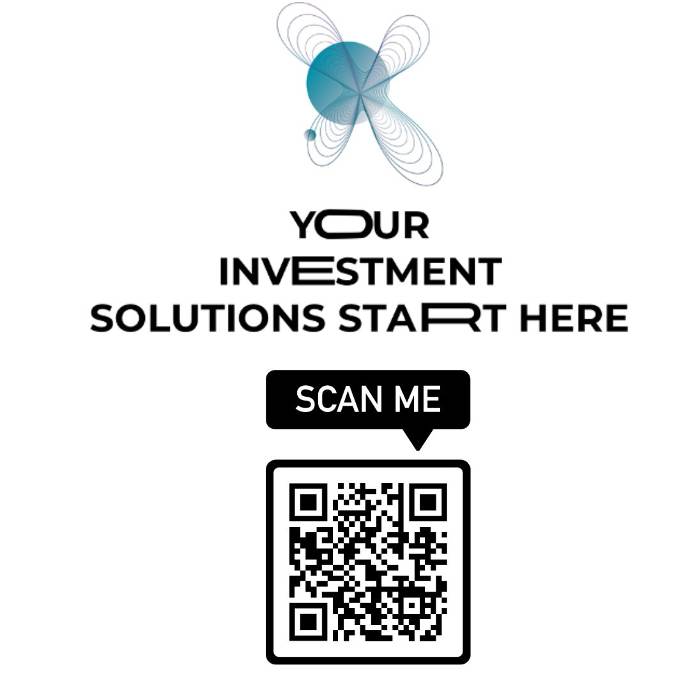 Business assessments
Because you can't improve what you can't measure, our business assessments examine the areas of your business that could be improved. Whether it's sales, cash flow, workflow, or team productivity, we discover the main cracks that need fixing. The purpose of a business assessment is to evaluate the current situation of the business and write an action plan to expand it.

Key performance indicators or KPIs are essential in putting and keeping your business on the right track. We have developed in-depth input and output management indicators to spot any potential leak in productivity to make sure you are on top of each part of the process.
Our common assessments:
Corporate culture vs. corporate values
Location suitability
Team productivity
Training needs analysis
Human Development gaps
Workflow optimization
Wheel of business checkup
Sales and marketing fitness
Market trends
Customer opinions, complaints, and mystery shopping
Advanced 360 SWOT analysis
Competition assessment
Financial assessment
Always keep in mind that 50% of the solution is in knowing what the problem is.


Managers and Entrepreneurs Virtual Assistance
As a busy Manager/Entrepreneur, you don't always have the time or energy to complete some tasks that could be very useful in growing your network and generating more business.
We could help you with:
LinkedIn targeted network expansion
Building strategic alliances with agents, distributors, etc.
Creating and monitoring surveys
Creating checklists, tools, & templates
Strategic reports/presentations for investors/board of directors...
Sending email newsletters to segmented audiences
Online research for important databases and info
Urgent recruitment posts & filtering
Writing blog articles/e-books
Scheduling online appointments
Data entry of business cards & categorization
Documents scan & digital filing with proper access rights
Support for collection: email reminders & follow up
Webinar management for recruitment and group sales presentations
The above process will be fully digital using Odoo ERP and accessible from your mobile phone for instant access and reporting.