Top reasons why your business is your baby!

1. It takes love and passion to create a business
2. It takes 2 partners--even if for moral support--to create a business
3. It takes time for the business--at least 9 months-- before you see it concretely
4. In the early stages of the business, you need to wake up at night…many times
5. When people see your business, they love it. But no one knows how hard it took you to get there!
6. Some people could look at your business and make you feel you are not the only one in this journey. But your feelings and your bonding can never be explained…
7. You can't open a business and let someone take care of it.
Only you can give it the best healthy directions
8. The business's cash flow might shout from time to time and it always means the same things:
a. You need to feed it
b. You need to change something
c. You need to relax and let it grow smoothly
9. When your business starts walking, it will still need your helping hand
10. Your business can make little weird sounds; keep your ears open and always follow through to figure out what's behind those signals
11. Your business needs affection to grow but it also needs a lot of discipline to get shaped the right way
12. You can't put your business in the hands of strangers…Your control is always crucial!
13. No matter how much your business grows and matures, it will always be a baby in your eyes

Do you feel you are ready for another baby? We can be your business gynecologists!
Jade W. Dagher
Business & Wealth Strategist
Certified Management Consultant ©
+35795568425
jade@expandstrategies.com
www.expandstrategies.com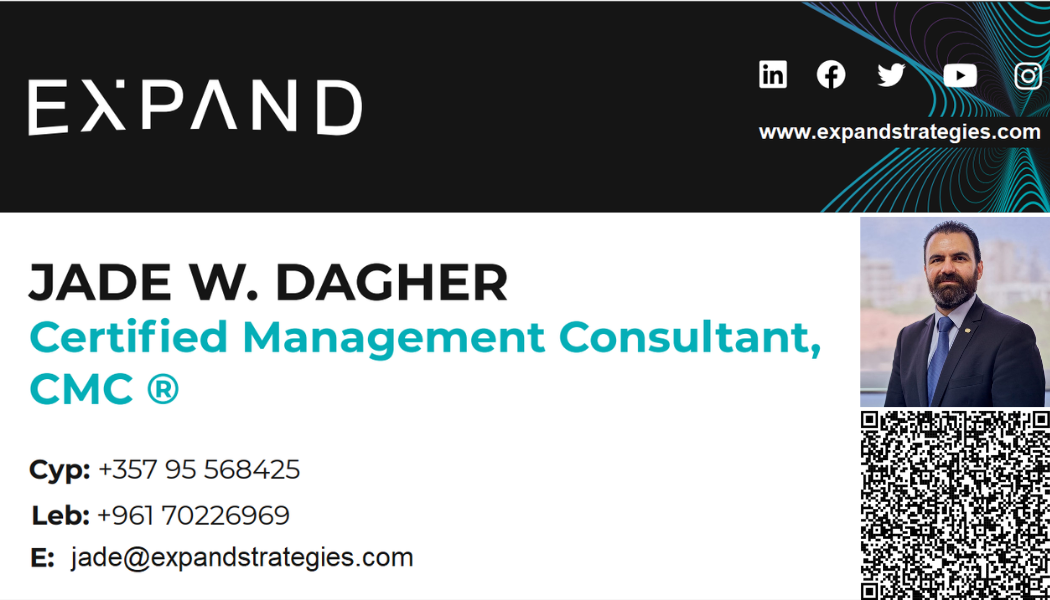 ​