Whether "no one is irreplaceable" is true or not, keep in mind that losing your key people will result in big financial losses. After leaving your business, they mostly work for a competitor, shake the employee morale and it takes a good time until you find the adequate replacement. Below are some tips to help you retain them:
Assess your people on a regular basis with objective tools and techniques
Develop your people based on the assessment gaps
Let the development program be well structured and balanced
Give your team enough appreciation and credit for their good work
Challenge people to grow based on their personal vision; provided it is aligned with yours
Reward key people with good incentives
Provide pampering benefits with long term yields; make sure they are well customized
Provide flexible schedules to fit their changing lifestyles
Give up the traditional bossy approach
Involve them in the decision-making process as well as in setting the business strategy
Create contests and related bonuses; go crazy in this area
Always get open feedback on how to improve
Promoting from within must always be a priority
Offer partnership opportunities
Set clear expectations and ensure healthy communication
Remember that many people leave their boss not their job
A well-structured exit interview can be a golden solution for this problem
Seek help from HR specialists and business strategists; they are more objective and have good experience in different companies
Expanding a business is mostly related to developing the right people and the right systems. How big would you want to grow is directly related to the quality of the key people around you. Start by defining those candidates then structure a plan to help you develop them and keep them around. What will you do right now in this regard?
Jade W. Dagher
Business & Wealth Strategist
Certified Management Consultant ©
+35795568425
jade@expandstrategies.com
www.expandstrategies.com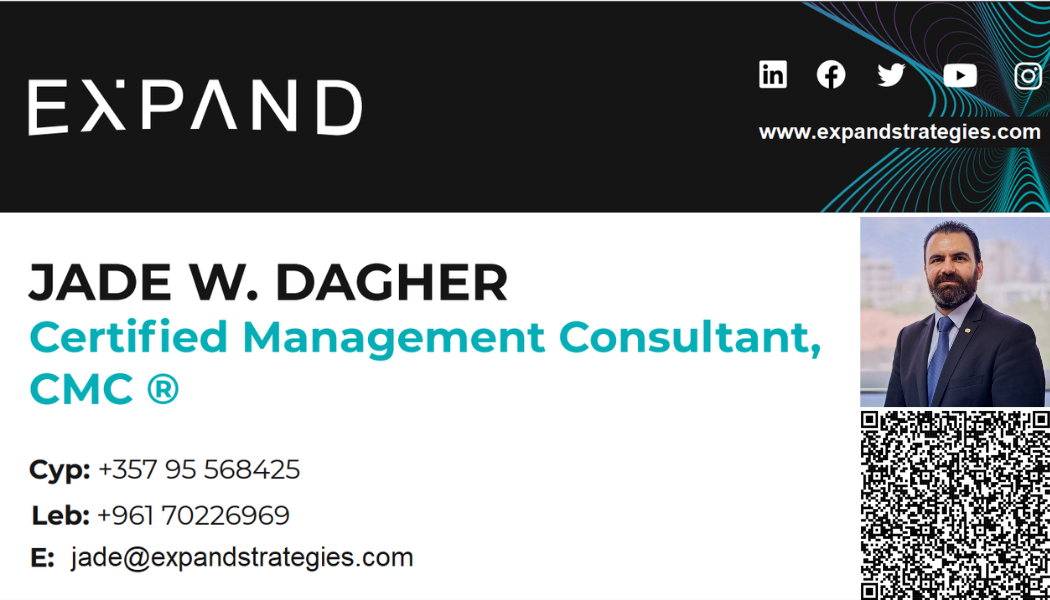 ​