It has been a while that I noticed a very weird phenomenon: every time I am chatting with a client or a friend, they tell me the same thing: "I don't have time to scratch my head"; meaning they are very busy...
Coming from a background where a problem is viewed as an opportunity, I decided to do something about it: A business of head scratchers :)
Well, yes, at the beginning it seemed to be a funny issue. Once I tell them that I have such a business, they would laugh and tell me ok ok, I know everybody else is busy...when shall we meet...but then I went further: if all people are really that busy, it means:
1. Either they are bad on time management, or...
2. They need better delegation, or...
3. A more professional team to get it right...
In all cases, I decided to turn this into an opportunity and solve it for them. So yes, now we have a new service, called "head scratchers" where we can sit with people, analyse their issues and come up with solutions to get them back on track...And guess what...I shall use this as an elevator pitch (Attraction statement) as well...: "we scratch heads!" The question is, are you facing similar problems that you can turn into opportunities?
Jade W. Dagher
Business & Wealth Strategist
Certified Management Consultant ©
+35795568425
jade@expandstrategies.com
www.expandstrategies.com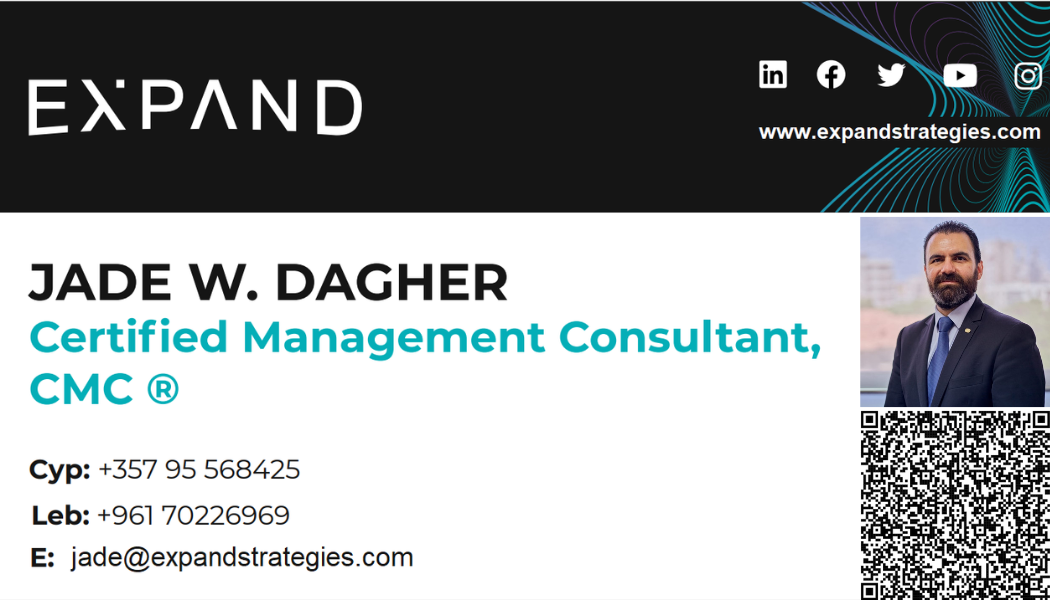 ​