I am very glad to have been in odoo experience 2022 to attend the launching of odoo 16.
I have delivered my speech about how odoo helped us revamp a real estate business and achieve 400% sales targets in less than one year. We've done similar cases with insurance companies, and other service providers. You can watch the case study on this video.
The odoo experience was simply fantastic. It is impressive to see how thousands of people were flowing from one session to another, having an average of 10 parallel speeches, where 3 of them happening in the same auditorium using the headsets with 3 different channels, the odooers serving the food and drinks, and the list is endless.
Here are some fantastic news regarding odoo releases:

1. For less than a breakfast at Starbucks, you can completely automate your business. That's a dream for every small to medium business owner; having equal opportunity to compete at a global level, using latest technology for less than $25/month per user. And that's not all, this price will give access to all modules…so you may stop reading here and go grab an odoo!

2. Everybody loves Excel…or got used to it…or couldn't find an alternative...Dashboard integrations solved it and made it even more interesting to see live data plugging into those dashboard and making it impressive to track your progress in one single view.

3. Website builder is a killer. Couldn't have been easier to build a smart website using the AI tools odoo introduced, and even more, making it very smart to connect with all other tools such as email newsletter, CRM, sales orders, invoicing and the list goes on…No more bottlenecks with the developer and no more counting on people to change your website instantly.

4. The marketing automation, the knowledge ap, events and the various HR aps from recruitment to personnel will make it unbelievably easy to collaborate and engage with your clients and your team.

There surely is a lot to learn, but let me say that odoo for entrepreneurs will be like lego to children. You can just use your imagination to build your own empire. It will be a game changer like airbnb vs hotels, uber vs taxis, so hold on to your seats and let's enjoy the ride.
On a personal level I believe every SME needs at least Google aps, Odoo ERP and Expand strategies. No, expand is not there yet, but we will surely leverage on those smart platforms to help more businesses set clear strategies and more importantly, use them to drive the business growth in more measurable ways.
Let's take your business to another level, and let's salute odoo for thinking and acting big!
Respect!
Jade W. Dagher
Business & Wealth Strategist
Certified Management Consultant ©
+35795568425
jade@expandstrategies.com
www.expandstrategies.com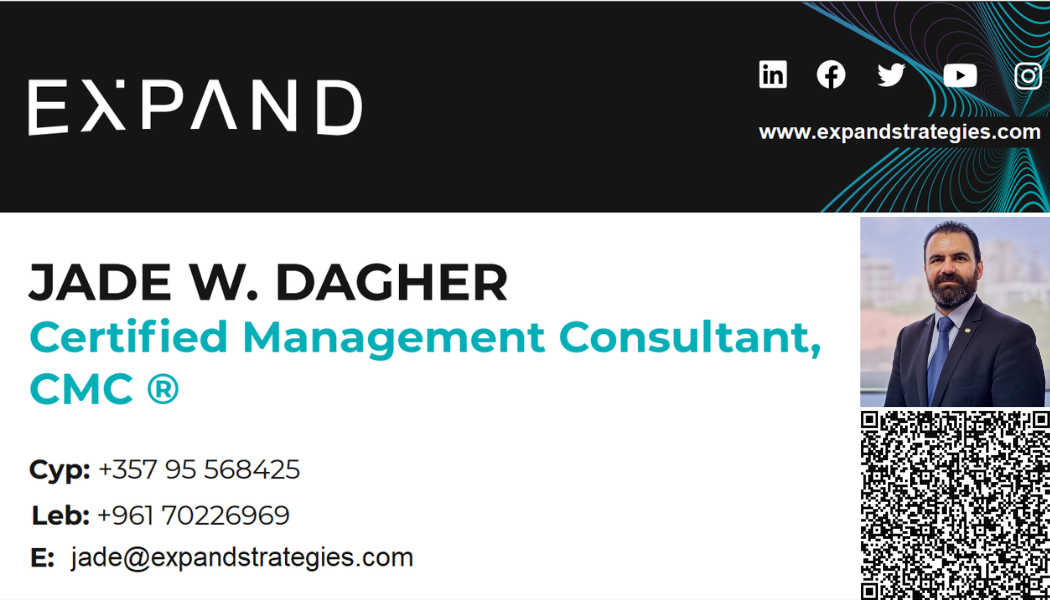 ​