As an expat, starting and running a business can be a challenging prospect. From navigating unfamiliar legal and regulatory frameworks to finding the right suppliers and customers, there are numerous challenges that can stand in the way of business success. However, with the right guidance and support, expats can unlock their entrepreneurial potential and build thriving businesses in their new home countries.
EXPAND STRATEGIES is a boutique consulting firm that specializes in helping expats overcome the challenges of starting and growing a business. We combine our extensive knowledge of local markets with our expertise in strategy and sales to help our clients achieve their business goals and unlock their full potential.
In this document, we'll explore the unique challenges that expats face when starting and running a business, and explain how our team can help.
Challenges Facing Expats in Business:
As an expat starting a business, you may face several challenges that can make success difficult to achieve:
1. Cultural differences: Doing business in a new country can be vastly different from what you're used to. Understanding the local culture and business practices can be key to success.
2. Legal and regulatory hurdles: Regulations and legal frameworks can vary widely between countries, and navigating these can be a major challenge.
3. Language barriers: Language can be a major barrier to doing business in a new country, particularly if you don't speak the local language fluently.
4. Lack of local networks: Building a network of contacts and suppliers can be challenging for expats, particularly if they're new to the area.
How EXPAND STRATEGIES Can Help:
At EXPAND STRATEGIES, we specialize in helping expats overcome these challenges and achieve success in their business ventures. Here's how we can help:
1. Cultural expertise: Our team has extensive experience working with expats in a variety of markets, and we can provide valuable insights and guidance on cultural differences and local business practices.
2. Regulatory knowledge: With the support of our network of lawyers and auditors we acquired a deep understanding of the legal and regulatory frameworks in the markets we operate in, and we can guide our clients through the complexities of starting and running a business in a new country.
3. Language support: Our team includes multilingual professionals who can help bridge the language gap between our clients and local suppliers and customers.
4. Local networks: We have built extensive networks of contacts and suppliers in the markets we operate in, and we can help our clients tap into these networks to find the right partners and opportunities.
5. Strategy and sales expertise: We specialize in developing customized strategies and sales plans to help our clients achieve their business goals, no matter how challenging the market.
Why Choose EXPAND STRATEGIES:
Working with EXPAND STRATEGIES has several advantages:
1. Tailored services: We understand that each client is unique, and we tailor our services to meet their specific needs and goals.
2. Personalized attention: We pride ourselves on providing personalized attention to each of our clients, ensuring that they receive the guidance and support they need to succeed.
3. Value for money: Our consulting services offer excellent value for money, with customized solutions that can help our clients achieve their business goals efficiently and effectively.
Conclusion:
As an expat starting or running a business, you don't have to face the challenges alone. EXPAND STRATEGIES is here to help you achieve success, with tailored consulting services that combine our expertise in strategy and sales with our deep knowledge of local markets. Contact us today to learn more about how we can help you unlock your entrepreneurial potential and achieve your business goals.
--

Business Strategist

Certified Management Consultant, 
CMC 
®
We build and implement strategies to help you expand your business and your wealth.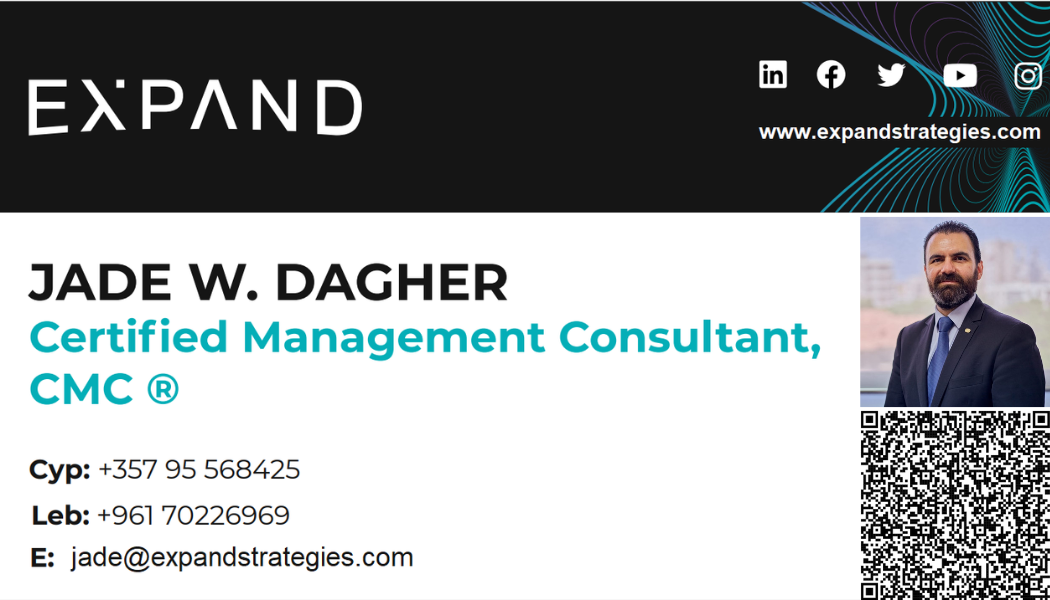 ​