Even being small can make a big impact
1. You can work at a much lower cost
2. In times of crisis, you endure much more
3. You will be closer to your clients and improve your experience with them
4. You won't be losing your passion with the big corporate matters
5. You stay closer to your family and you maintain a good quality of life
6. You will establish a business for your children to enjoy and expand
Being small doesn't mean you can't think big, but with a good strategy it allows you to get organized, succeed and make a big impact on yourself, your family and the people you work with.
Let's meet, let's invest, let's expand!
Jade W. Dagher
Business & Wealth Strategist
Certified Management Consultant ©
+35795568425
jade@expandstrategies.com
www.expandstrategies.com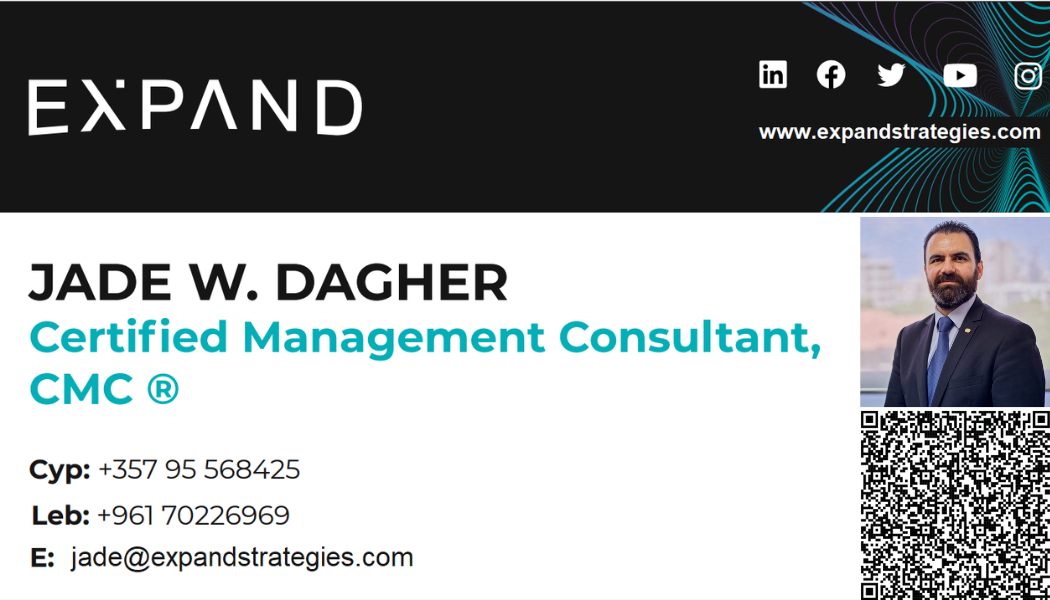 ​